We are proud to present the Pirate Fleet Builder series! Available now!!!
and other fine shops.
This high quality yet easy to build paper model set gives you a full range of small to large ships to build for your gaming adventures. Print the highly customizable PDFs and build as many ships as you like. Build just a few ships or a full fleet!
Here is an overview of the ships included (length is deck length).
All of the ships are customizable. Choose the color scheme and texture skin options. Every ship can look unique!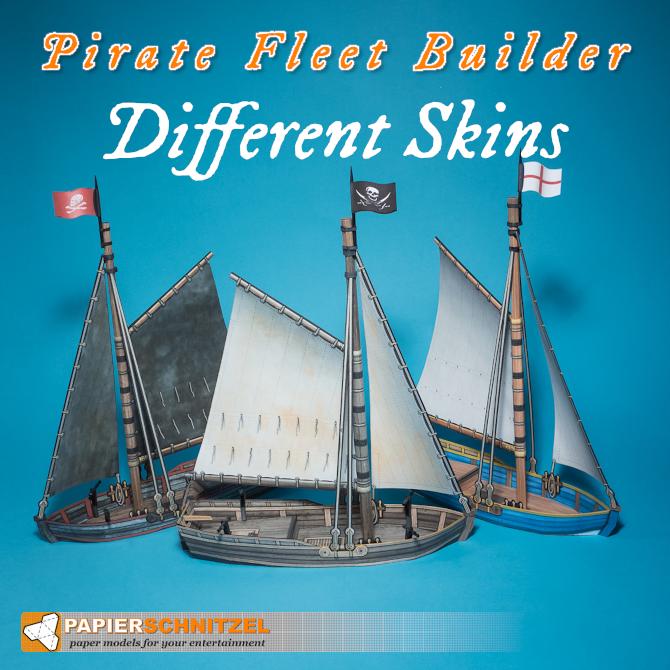 For the larger ships you can either print optional details or you go with an "empty" deck and then customize the deck with different structures.
You have the option to build the ships masts and sailing rig are detachable for easy storage and safe transport.
See the Pirate Fleet in action!