With the 2019/2020 bushfire season taking it's toll on Australia's Wildlife a group of my friends and I decided to create a papercraft set where we are going to donate all income to a Wildlife Rescue Organisation.
The theme of this set is "Animal Rescue" and you will get animal and caretaker paperminis and two animal sheds, a ground tile sample and bases for the paperminis. With them you can reenact the saving of wildlife right on your gaming table in your next adventure.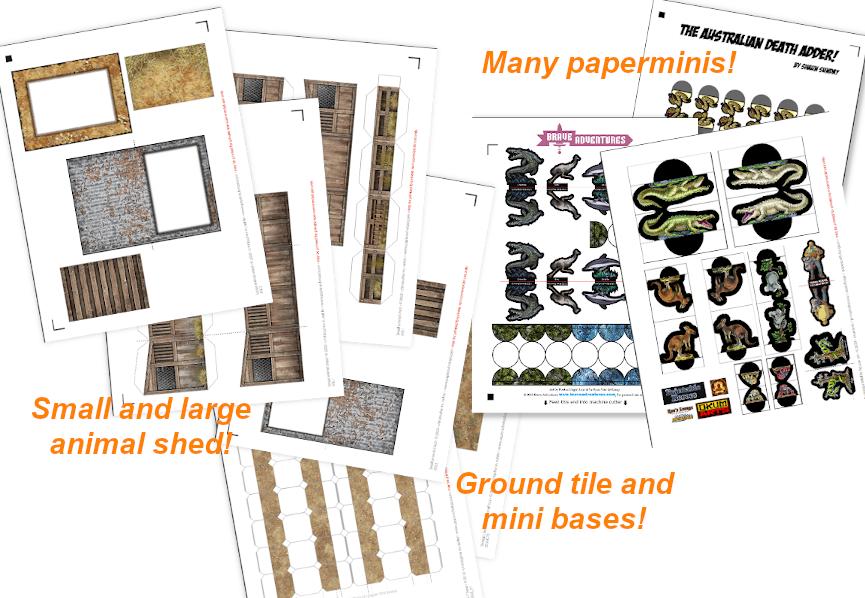 If you want to help support this cause please check out the set. You can get it on Gumroad and DriveThruRPG. On Gumroad you can donate more than the minimum amount. On DriveTrhuRPG you can buy multiple copies if you want to donate more.
To help spread the word, you can use this flyer explaining the cause and where to get the sets.
Thank you in advance for your support and we hope you enjoy this set and the heartwarming feeling you get do when you do something good!